The Lumberjacks started the Mike Bushey era as head coach with a complete game, beating Forest Lake 2-1 at the CARC. After no scoring in the first two periods, the teams combined for three third period goals. A Callie Halverson wrist shot that deflected off the defense with 4:28 remaining gave the 'Jacks the 2-1 lead, and 25 Katie Beckman saves helped secure the win in the season opener. Caitlin Lilly scored on a rebound at 5:20 to tie the game at 1 after Forest Lakes Audrey Hanmer had given the Rangers the lead 2:23 into the third period. The Rangers Abbie White took the loss, despite stopping 40 of 42 Cloquet shots.
The first Lumberjack goal might be changed to Jessie Ryan, but not confirmed yet..
Aside from the above story /summary from my blog, I really liked the new look Lumberjacks.. 3 lines forechecking and putting pressure on, instead of the old dump and change routine everyone was used to. 42 shots on goal was really fun to see. Nice goaltending by sophomore Beckman who saw some good opportunities from Forest Lake.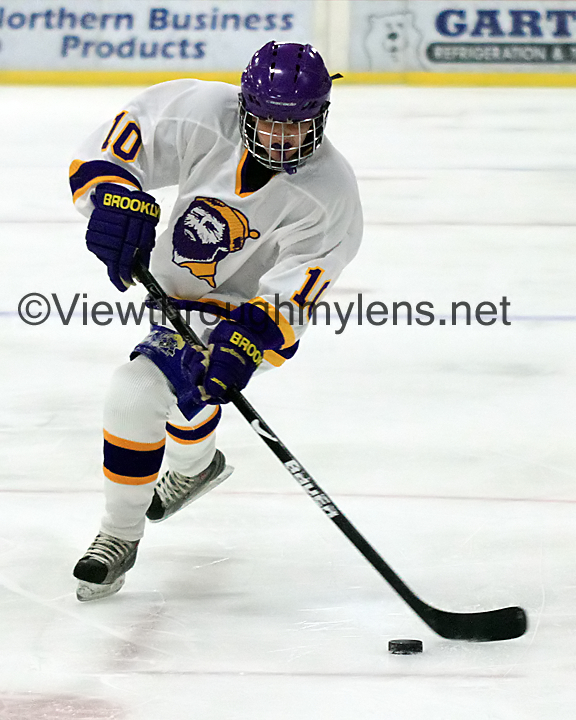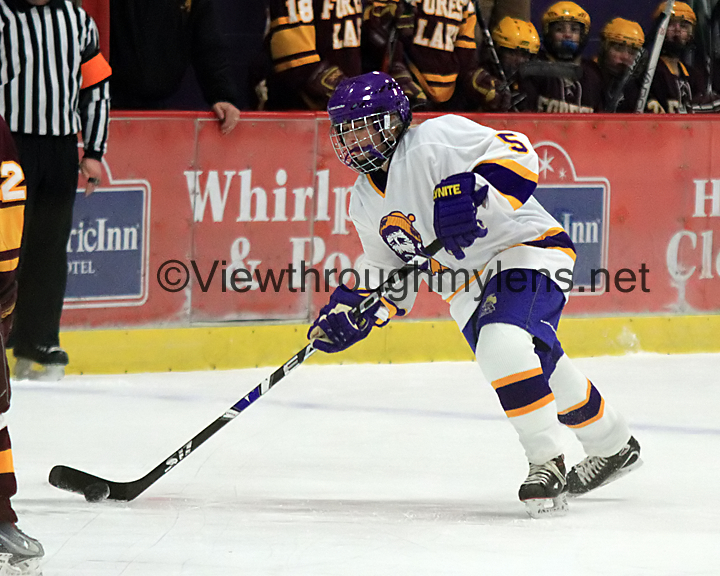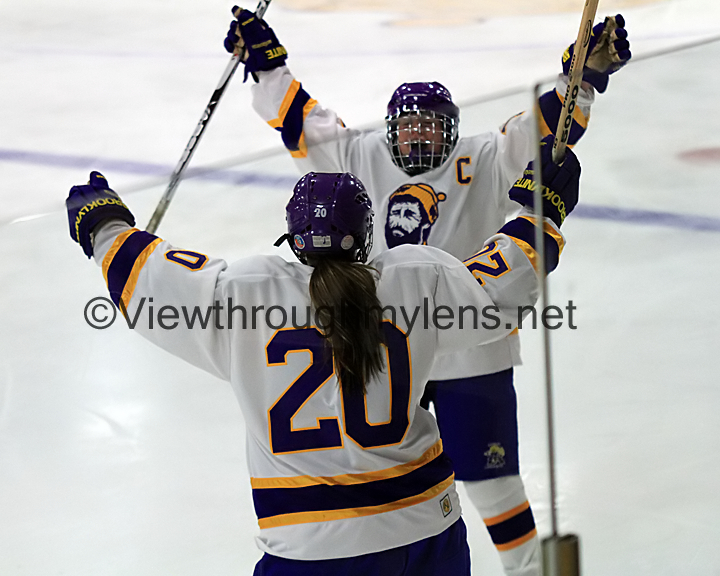 More shots
though pretty much all Cloquet shots being the first game of the new season.