No thread about this game in the opener of the Perkin's Frenzy on Monday yet, but a couple thoughts from it.
Of the 3 official games to take place at Amsoil Arena in the week it's been open, the Northern Stars win over the Mirage was the best one. After the first period of not wanting to go down 1-0, both teams picked up the play and the goaltenders Megan Hansen for Duluth and Anja Morris for PHM played well.
Duluth's 3rd line got a goal, making the trivia answer to "Who scored the first goal by the home team goal (UMD men got shut out last Thursday in the college opener) (or high school goal) in Amsoil Arena?" Ailee Norton. Emma Stauber tied the game partially fanning on a shot from the blue line that went through players and past Hansen. The game winner was scored by Alexia Klaas for Duluth when Nikki Logergren was pushed by 3 Mirage players into Morris, leaving a wide open net for the relatively easy goal that was the game winner.
The teams finished the game in front of the most people to see a high school girls game up here with the arena filling up for the start of the boys game. Hopefully the good third period won a few people over who hadn't seen a girls game yet.
Photos from the game
Anja Morris in net for PHM.. the glare across some pictures is the yellow/gold bleachers in the student section reflecting off the glass..working on finding spots to shoot from that don't have that.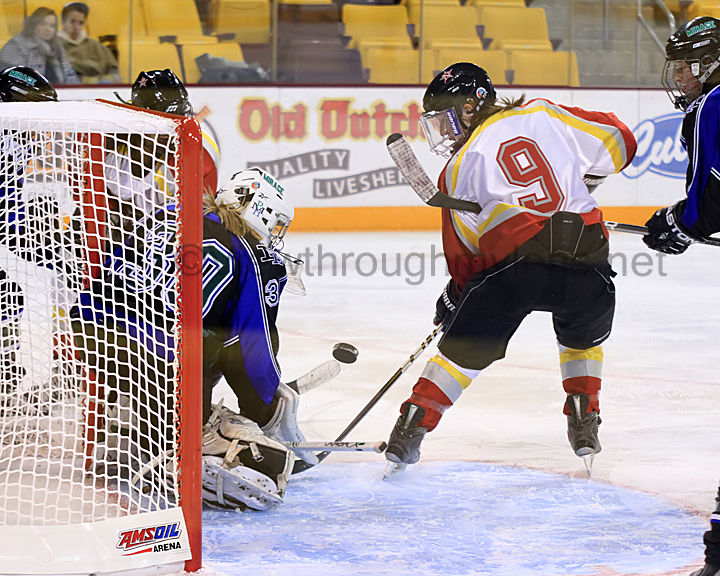 Hansen for the 'Stars stopping Nichole Mathews scoring chance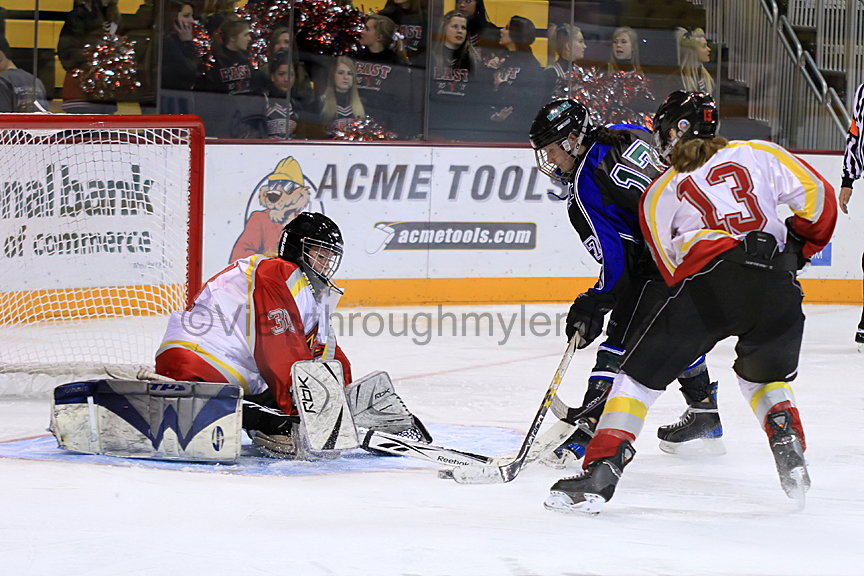 Duluth's third line celebrating their goal