The above all-star game was held in Cloquet last night (as in previous years).. this was the first time I'd gotten to it.. Other than the fact that it could have been a bit more organized and streamlined so the GAME started at 7:30 as scheduled instead of 8pm it's not a bad event. Very little attendance of course other than parents and a few friends of players.
Photos from part of the skills competition and the game
A couple girls attempted to be Pierre-Marc Bouchard during the goaltender contest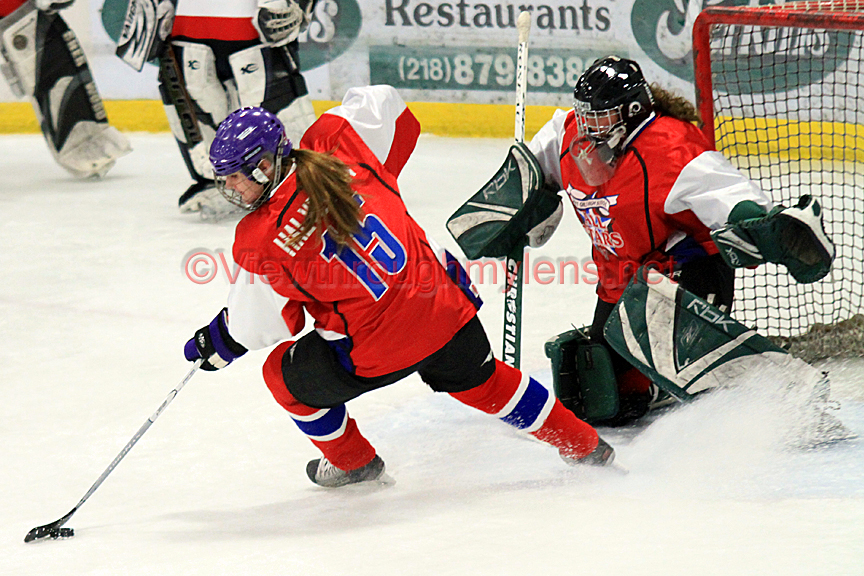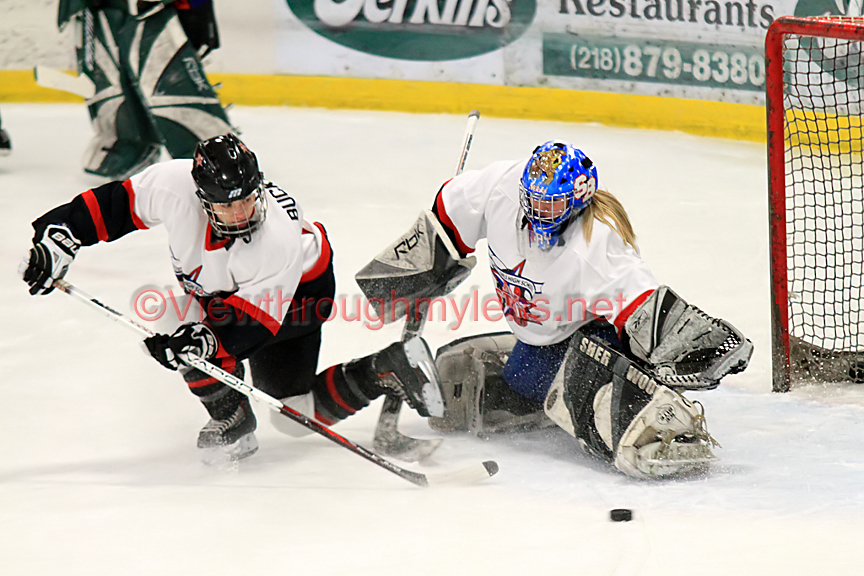 Anja Morris won the goalie competition stopping nearly everything she saw, and one she almost whiffed on.